Seattle Specialty
About Us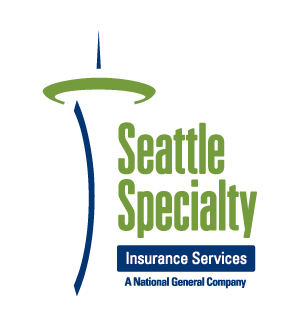 Seattle Specialty Insurance Services, a division of National General Lender Services, has continuously delivered lender-placed Insurance (LPI) and program business since 1992.

Seattle Specialty delivers Excess and Surplus Lines (E&SL) and Admitted coverage options through National General and Lloyds. This ensures that each client receives a solution tailored to their unique needs:
Managing General Agents (MGA) – Robust insurance products with the ability to customize offerings for your unique business needs
Agents who specialize in multi-family and rental industries – Products that help your property management clients mitigate their risk
Retail and wholesale agents, insurance brokers – Access to the private flood and excess flood market, as well as residential and commercial LPI products
Community banks, credit unions and loan servicers – LPI insurance placement for financial institutions with mortgage loan portfolios of scale that perform in-house insurance tracking
Types of Coverage
Seattle Specialty offers coverage for a wide variety of property types, including residential, commercial, manufactured homes, condominiums, rental properties, vehicles and non-vehicle assets.
Coverage is available for properties such as:
Residential homes (1-4 dwelling units)
Commercial properties (typically with greater than 5 dwelling units)
Manufactured homes
Condominiums
Farms
HELOCs
Additional coverage options are available
Competitively priced, broad-form insurance protection coverage that applies to any portion of your portfolio, including owned properties, foreclosed properties, and properties in the process of foreclosure
Wide variety of limits, deductibles and coverage options
Loss settlement options on either a replacement cost or actual cash value basis, with or without co-insurance penalties
Coverage may be written on annual or monthly terms with various billing options
Additional coverage options are available
Blanket condo hazard coverage
Blanket junior liens hazard coverage
Blanket mortgage protection coverage
Blanket Vendor Single Interest (VSI) Insurance covers delinquent borrower's uninsured vehicle collateral
Additional coverage options are available
Coverage is available for items such as vehicles, trucks and semis, recreational vehicles, boats and non-vehicle assets (farm equipment, commercial and heavy equipment, mobile home)
Additional coverage options are available
Specialty coverage options:
Multiple properties all on one master policy
Easy, web-based application for instant issue; no individual underwriting requirement
Additional coverage options are available
Our Private Flood Insurance program acts as an alternative to the National Flood Insurance Program (NFIP) and provides the same coverage that FEMA provides with additional limits beyond the NFIP
Our Excess Flood Insurance program offers additional limits above the insured's primary flood policy maximum
Program Business for MGAs
Insurance paper for MGAs and brokers with an established program and a proven market with existing volume.
Open Market Solutions
We maintain relationships with key counterparties and carriers in the Lloyds marketplace. Our clients and agency partners benefit from our ability to craft bespoke insurance programs or placements, typically difficult to place in the traditional market. These placements range from unique lender-placed or REO coverages to voluntary private flood insurance.
Compliance
We provide comprehensive insurance solutions that contribute to meeting your strategic and operational goals. Our team of legal and compliance experts have an unwavering focus on compliance and use a disciplined methodology to ensure our products and services remain compliant amid the changing regulatory landscape.
Claims Handling
When a customer experiences a loss to their insured assets, a claim is filed with the carrier to repair or replace the damage.

Claims handling is a core function of the insurance policy contract. Our commitment to satisfy our obligation under the insurance policy and provide outstanding service during the time of loss is one of the top roles we perform. Our actions are a direct reflection on our clients and their relationship with the customer.